Our Vision
LuxurIOS is a Greek owned tourism project that develops, owns and operates hotels, beach estates, villas, lounges and organizes authentic life experiences in the island of Ios. This project was born out of love for our country with a vision to promote sustainable tourism in Greece and contribute our mental, emotional and financial resources to protect and promote the cultural and natural heritage of Ios. After a lot of effort, a significant amount of land was purchased in the island creating one of the largest private holdings of still unspoiled beach-front land in the Mediterranean. Our aim is to use a very low-impact, environmentally sensible approach to sustainably develop only a very small portion of the land that we own leaving 99% of it undeveloped, so that Ios' natural beauty, unspoiled beaches, sense of place and Greek island cultural heritage continues to thrive for future generations of locals and visitors alike. Only a small collection of villas, lounges and boutique hotels will be developed based upon environmentally-friendly design and construction, working closely with the local community thus providing direct economic benefits through responsible tourism development. An integral part of the project is the offering of authentic island life experiences designed to expose guests to Ios's incredible beaches, stunning landscapes and local products in privacy, luxury and comfort.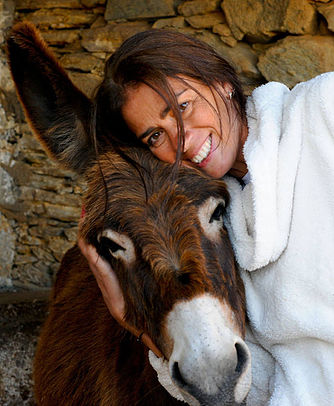 "We saw what happened to other Greek islands transformed by over development. We're determined to save Ios from that fate"
Vassiliki Petridou,President of LuxurIOS
As a new generation of Greeks reclaim their heritage, they're looking past islands that are suffering from overtourism, like Mykonos towards quiet stunners such as Ios. Reachable only by boat this 42-square-mile island in the Cyclades archipelago with its 32 sandy beaches, is outstanding its in beauty and authenticity. In Chora, the only town on the island (a hippie haven during the 1970s), guests stay in laid-back lodgings ranging from the chic Agalia Suites, a 16-suite boutique hotel that opened its doors in the summer of 2014, to family-run guesthouses on narrow stone walkways. Ios's oldest archaeological site, Skarkos, dates from the third millennium B.C., and the 16th-century monastery of Pyrgos sits below the island's highest peak. Dirt tracks lead to more than two dozen pristine beaches, which veteran philhellenes call some of the finest strands in the Aegean islands.